Top VPN Services
Our rankings are based on our technical assessment of, and our personal experience using, each product. Click here for more information on how we came to our findings. We are paid commissions from all VPN companies on this site for customers referred from this site which convert into sales. Click here for more information about how this site operates.

Welcome to the Best Proxy Server.
Here we aim to show you all there is to know about Proxy Server's and VPN Servers. A Proxy is just a way of routing your IP address through another server so it appears that you are somewhere else while a VPN will do the same thing but at the same time making all of your internet traffic encrypted so you are completely anonymous. Using a VPN (Virtual Private Network) is far more superior than using a Proxy for many reasons, the biggest being untraceable online and information security.
Why use a VPN Server?
Complete anonymity when using the internet. No one will know what you are looking at or what you are doing.
You can steam video without restriction and anonymous.
State of the art encryption so all of your personal information, chats, emails, bank details, photos, sensitive business documents etc. are secure from theft over Wi-Fi networks. Read here how easy it is to steal your identity over Wi-Fi.
You can access blocked sites like Facebook and Twitter from countries where they have censored sites, schools, universities etc.
You can bypass blocked sites. Eg. The UK government is about to block access to all porn sites from within the UK, by using a VPN Service you can access all of these sites freely and without your ISP knowing anything.
Most will run on all devices including PC, MAC, Linux, iPhone's, Android's and tablets.
For more information on what a VPN can do for you read here.
Top VPN Overview
What i like:
NO LOGS so excellent for anonymity.
P2P Traffic Allowed!
25000+ different IP addresses in over 60 different countries.
Excellent Speeds.
Awesome User Interface With Interactive Map.
Most secure encryption used.
Shared dynamic IP's make individual identification impossible.
Simple to use.
Bitcoin accepted.
What i don't like:
No 6 month payment option.
IPVanish are running a special sale to promote the fact that with IPVanish you can access the brand new streaming service HBO NOW from ANYWHERE in the world. This means you can watch your favorite shows like "Game Of Thrones" and "Silicon Valley" and watch them live!

>>> Click here to visit IP Vanish Official Site <<<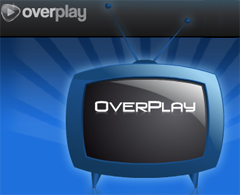 What i like:
Has over 14,000+ IP addresses in 48 countries.
Smart DNS service included.
Simple, no frills VPN Service.
Excellent Performance.

 

USE PROMO CODE "PREMIERLEAGUE" FOR A 15% DISCOUNT!
What i don't like:
Not many features.

A little more expensive.
>>> Click here to visit Overplay official site <<<
What i like:
Smart DNS Included.
40,000+ IP Addresses.

Feature Rich.

Easy to set up software.
What i don't like:
They may be keeping extensive logs.

Only a 3 day guarantee.

Speed was a little slower that the others. 
>>> Click here to visit PureVPN official site <<<
Note From The Editor. 
We haven't tested every single VPN product on the market because there are hundreds of them. What we did was establish affiliate relationships with a number of what we think are leading VPN services on the market for private use.  We then analysed those products by performing a series of objective tests, assessed our subjective personal user experience, and reported our findings to help you make an informed decision to choose the right VPN service for you. Of course, there are other VPN products out there and you should feel free to shop around outside this site.  However, on this site, all testing and findings were performed by a qualified member of our staff with a minimum of a university bachelor degree in computer science and over 10 years of experience in software development.  Some of the VPN software used for testing was given free for testing purposes.  Most were actually purchased.  We think you will struggle to find another website out there which actually downloads and tests the different VPN software using a qualified professional.
Please be aware that some of the criteria for testing are based on objective raw data such as speed test results, while other testing criteria are based on subjective personal experience and interaction with the VPN software.  Due to this, our findings may not reflect your personal view.  As there is a money back guarantee after a certain number of days on all of the VPN products listed on this site you should make the most of this time and perform your own testing to see if a particular product caters to your needs. If you would like to know more on how we came to our findings then please click here.
Just to be clear, this website earns commissions from all VPN companies on this site for the customers that we refer to them and which convert into sales.  If you would like to know more about how this site operates then please click here.