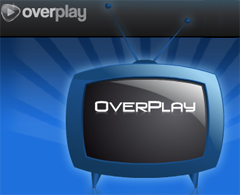 Overplay Finished 2nd In Our Testing
With a Score of 91%.
Overplay have been in the VPN market for a few years now and offer two different services. Firstly they have a VPN service and they also offer the Smart DNS service. I am going to explain the differences and pros and cons of both services in this Overplay review.
The Overplay Smart DNS service is a way of routing your internet traffic/connection though a different DNS to appear that you are from a different country but without losing any speed due to encryption etc. This is especially handy if you want to use it to watch Netflix from the USA or to stream other internet TV that is locked to its own country. Overplay Smart DNS can be used on such devices as PC, Apple TV, iPhone, iPad, Wii, PS3, XBOX360 and more.
Online Security
One of the features that need to be addressed in our Overplay review is the security of the service. Online security is essential, especially when you have a multitude of governments, hackers, and curious onlookers who find unencrypted data an easy target to view. Overplay offers two main features: the Smart DNS and the VPN.
The Smart DNS allows for very speedy connections and many of the features you'd find with a traditional VPN, however it does not encrypt your data. This lack of encryption means you have zero speed loss, but also a greater risk of someone seeing that you're downloading illegal TV series or viewing movies without a license. This is perfect for watching locked services like HULU and Netflix.
Overplay also offers a VPN with some of the best encryption available by utilizing the OpenVPN protocol. Using 128-bit encryption allows for speedy data transfer rates but also a decent level of security so you can enjoy browsing the internet without any worries as you will be anonymous and hidden.
Usability
The Overplay VPN is relatively easy to install, just download the application and a few clicks later it is installed. The user interface is very simple and easy to follow, it does not take up much room as the window doesn't have much information. If you just require something very simple to use and don't require extensive options then this is an option to consider.
The usability of the Overplay Smart DNS is really non-existent. After you configure your web browser or apple TV etc. then it runs automatically so you never have to worry about it again.
Servers
Overplay VPN has an excellent selection of Server locations, they have VPN servers in 48 different countries around the world and the use of over 14,000 different IP addresses. With the use of all these different IP addresses and Server locations it is extremely easy to get your anonymity back while on the net and unlock all of those sites censored by various local governments and authorities. This is becoming more and more prevalent in modern society, governments and local authorities are taking it upon themselves to determine what you can and cannot view which is most commonly motivated by their own gain and suppressing negative views to their own regime. This is not only confined to non-western countries as you will have noticed that even the UK is banning porn from the internet unless you contact your ISP and get it unblocked. This is going to cause many arguments for husbands and wives and not to mention all of the teenagers that are going to go crazy. By using a good VPN service you will be able to bypass porn filters and watch whatever you like without having the awkward discussion with the family.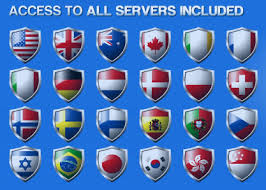 Speed And Bandwidth
Overplay VPN claim to have very fast VPN servers which seemed to be he case while testing. I tested these guys about 12 months ago and they have improved their speed a lot since then. Overplay VPN does offer unlimited bandwidth which is a great feature so you can use the VPN servers as much as you like while you have a subscription.
When using the Overplay Smart DNS you also have unlimited bandwidth and the speed is virtually unchanged whether you are using it or not which makes it perfect for streaming video.
Other Features
I found that the Overplay VPN service to be lacking features available to the user. There are no bells and whistles here that an advanced user might want but if you are just in the market for a straight up VPN which does just that then the Overplay VPN will be fine. You will be pleased to know that Overplay VPN can run on all devices and operating systems including Windows, Mac, Apple iPhone and iPads ios, Android, Linux.
The Overplay Smart DNS has no features as it has no user interface, it is just a setting change in your device.
Support
The Support for Overplay VPN also greatly improved since testing them last time, they  came in second quickest to reply and solved the issue.  The last time I tested them they were pretty bad to be honest and there where a few bad reviews of their support but it looks like they really turned their support department around.
Conclusion
The basic functionality I found in my Overplay Review was satisfactory and when you balance everything out it is great service if you don't want the bells and whistles. If you are just looking to open unblock streaming sites such as Netflix then I would highly recommend the Overplay Smart DNS as it is the best value for money service to unlock those blocked services, you can buy that separately or if you purchase the VPN then you have the smart DNS included. Be warned, when using the Smart DNS service your data is not encrypted so if you are watching illegal material such as an unlicensed movie then your ISP can still know what you are watching and therefore leave yourself open to prosecution.
Overplay Finished 2nd In Our Testing With a Score of 91%.